Dairy Free Shrimp n Grits
Every year for our anniversary, my boyfriend Nate and I take off to a destination unknown.
It's no secret that he does this kind of thing; he's a really good planner and always makes sure that when we get away- we find it worth our while. This trip was no different.
One of our anniversaries was filled with the combination of what we both enjoy; food, nature, architecture and history. (He likes to add spirits and lounges and nightlife to that list).
So off to the southern states of Kentucky and Tennessee and I stint to his alma mater we went.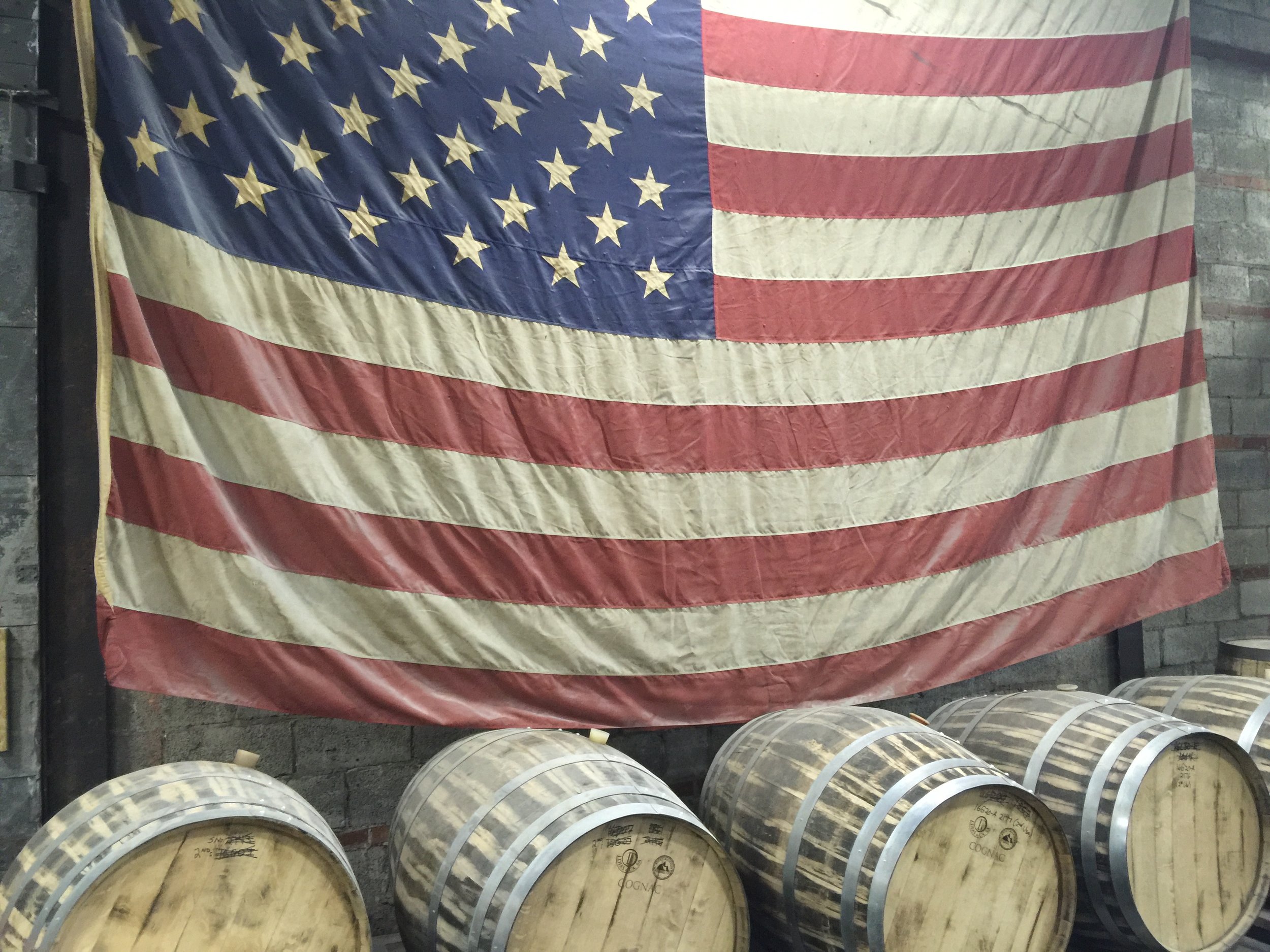 We explored, we walked, and we ate.
I had one prerequisite; that we eat how the folks grew up eating and paid what they charge tourist to eat that delicous food.
Place by place we ate what the southern people grew up eating and boy, did we eat!!! The food was rich, not a lot of unfamiliar veggies, but it was filled with flavors that I have never had. You gotta remember, I'm used to eating relatively healthy in San Diego, so eating this southern cuisine was "dog gone" delicious (expression heard over and over in TN).
What stuck with me on this trip was the shrimp and grits from The Whiskey Kitchen in Nashville.
This place was located in a strip mall looking place, around a dark alley way, in a part of town outside the main drag but far enough away that we had to drive to.
Inside, the restaurant was all things Martha likes; wood trim, Edison lighting, mid century looking pieces that reminded me of a boys club.
So we sat and ordered.... the shrimp n Grits.
Nate warned me to take my time and not "inhale the food" as I usually do at home. He also reminded me the "south cooks with real milk and lots of fat in ways of bacon and butter" ingredients which I don't use. I was in for a treat! My inner kid couldn't wait to dig in!
I have never had shrimp n Grits but I knew (sort of) what the concept was; shrimp in a puree like porridge. Yeah, I was wrong...it was MORE than that; the flavors were elevated in the porridge that was made out of cornmeal that was finely grind to a paste then reconstituted to purée with milk, butter, salt and pepper. The finished product was gravy ladled on top, with sautéed shrimp which were sprinkled through the dish and finished with fresh herbs.
FOOD COMA ...........
It was decadent, and I are the whole thing then went back to my hotel to lay down (makeup face first) without brushing my teeth. This is pretty typical of me when I eat outside my normal routine...LMAO. I can't help it; I go into food comas when I eat great food.
FAST FORWARD>>......
When I returned to Cali, I knew there would be NO WAY I could remake that southern dish in that exact manner, first of all because I'm lactose intolerant, but most importantly, I tend to eat more healthy during the week.
I loved the creaminess that I got from the southern Grits; they had so much flavor exploding from the oodles of butter added. In order to recreate that flavor bomb, I decided to add caramelized onions and homemade veggie stock (share recipe blog post) which in my opinion, enhance ANY dish.
Secondly, I wanted there to be texture to the Grits and color so I added the stems of the red/purple kale to it in bite size diced pieces. To add a dose of health, I sauteed the kale to make a bed for the shrimp that was lightly pan seared in palm oil.
When all those components came together, it was just as good as the southern dish I had in TN- perhaps even better. My boyfriend said "it was different, but delicious" so I guess this Cali girl gave the dish justice.
Don't you agree?
You probably have all these ingredients at home, but if you don't- hurry and run out for them so you can make this today.
Here is how to do it.
Recipe (makes 4 servings)
INGREDIENTS
1 lb of Shrimp (peeled and deveined)
4 cups of veggie stock
1/4 cup of flax milk (can substitute another dairy free milk)
1 whole onion (thinly sliced)
1 bunch of red/purple kale (dice stems in little dice and julienne the leaves)
3 tsp palm oil (or any oil of preference)
Coat the shrimp with:
1 tsp Aleppo Pepper
1 tsp Black Pepper
1 tsp Salt
1 tsp chili flakes
DIRECTIONS:
1. Heat a skillet on Medium heat and begin caramelizing the onions (sweating them out on with enough oil to cover the bottom of the pan then slowly move the heat to low until all onions are nice and caramel brown. Set aside.
2. Heat a sauce pan with vegetable stock and add the polenta stirring with a wooden spoon. Add the flax milk until it cooks and comes together. Add the caramelized onion mixture to it.
3. In the same skillet as you caramelized the onions, saute the stems, then set aside and do the same for the leaves ad set aside.
4. Add palm oil and cook the shrimp with all the spices until pink.
5. Ladle the polenta mixture in a bowl and stir in the diced stems. Layer with the Kale leaves and top with the Shrimp. Enjoy!
Until Next Time,
Martha